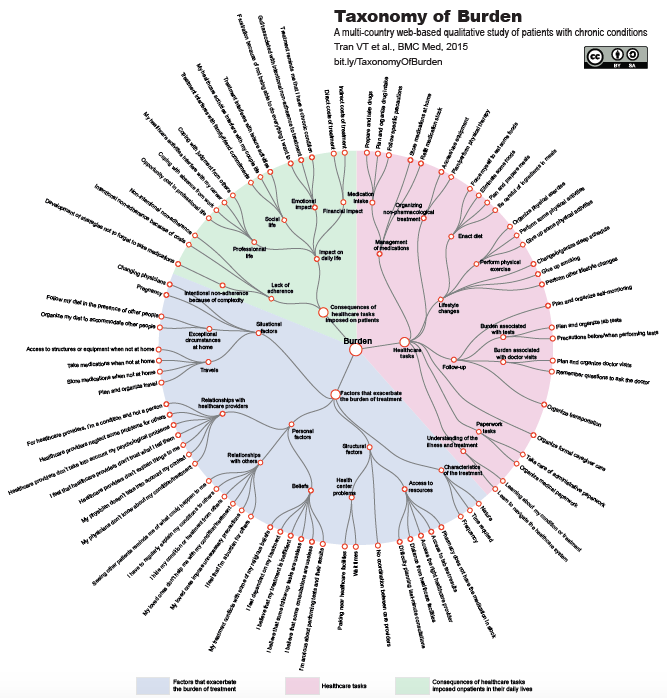 Response to this on social media has been very strong. Why? 
At conferences people are always asking how to comprehend what policy people call "patient experience." Too often they think it's things like "Was the food good? Did we smile for you? Was parking easy?" This diagram may help change that.
---
Have you ever been given instructions by a clinician that are really hard for you to follow? Have you ever thought to yourself, "Don't they know I have a life? And I have to take care of my sick mother, too, and my car broke down, and…?"
And then for many of us there are all the complications of managing multiple conditions.
Lots of people talk about the burden of a disease, but what about the burden of treatment – when the treatment itself makes life more difficult? How ironic, when the whole point of care was to make life better?
I first heard about this issue from the Mayo Clinic's Victor Montori when we both spoke last January at Maine Quality Counts.  (I blogged his slides and speech video: Careful and Kind Care for our Complex Patients.)