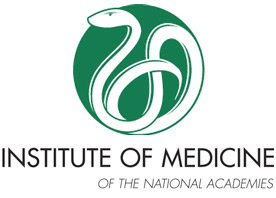 I often compare the "listen to patients" movement to other social movements from my delightfully long life. :-) One of the folk songs of my adolescent years was Bob Dylan's "The times, they are a-changin'."
And so they are.
Last fall the Institute of Medicine – the pinnacle of academic medicine – published a major report, Best Care at Lower Cost, which I've mentioned here repeatedly. Assembled by an absolutely blue-ribbon team, it has many quotable items, but my favorites is this: (Page S-11, page 34 of the PDF)
Patient-Clinician Partnerships

Engaged, empowered patients – a learning health care system is anchored in patient needs and perspectives and promotes the inclusion of patients, families, and other caregivers as vital members of the continuously learning care team.
Read that carefully. A lot of people who work in medicine don't yet know about this report, and many who do haven't yet had it sink in. A perfect example is Medicare, with their well-meaning paternalistic project "Partnership for Patients." Note: it's a partnership for patients, which is not something you'd say if you thought of patients as someone who's on your team.