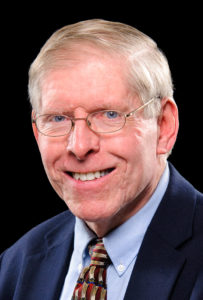 TED Talk with standing ovation
Top spokesman for patient experience, satisfaction, engagement, safety
Mayo Clinic's 2015 Visiting Professor in Internal medicine
High tech businessman who faced death and survived Stage IV kidney cancer
Cancer survivor "e‑Patient Dave" is an international keynote speaker and academic lecturer who consistently earns extraordinary ratings by understanding each audience to deliver the client's unique objective.
In addition to hundreds of conference speeches, panels, policy meetings and corporate events, academic lectures have become the next frontier for the social movement of transforming the role of  the patient. Resources:
"Consultative speaking"
My approach in every case is to understand your specific needs and objectives. In business, consultative selling has become the norm, and it's my approach to creating each speech. And as a culture change agent, I'm constantly interested in exploring with clients any new topic that's appearing in their organizations.
Selected healthcare topics, 2017-2018
As the culture of medicine has evolved to newly recognize the role of patients in all aspects of health and care, explorations of patient engagement have expanded beyond my traditional topics of "Let Patients Help" and health data rights.  As a foundation issue in health and care, the role of the patient touches everything. Recently added topics:
Palliative Care: Let patients tell us what care really means. First keynote on this subject was to Compassionate Care Coalition of California in June; standing ovation. Video available on request.
Genomics and Precision Medicine: This knowledge really is power. I survived kidney cancer and nobody knows why. What's becoming newly possible?
The Elderboom: how engaging with patients can change the future of again. More than half the humans who've ever been 65 are alive today, and I'm one …. yet there are only 7,000 board certified geriatricians in the US. This looks like a care disaster, but it's the next logical step: we have so many elders because medicine kept us from dying! How can patient engagement alter what's possible?
The Quantified Self: How the data patients collect, and apps patients develop, are changing what's possible in managing their care. Examples: Hugo Campos, Dana Lewis / #OpenAPS, Michael Seres of 11Health
How Patient Voices are changing Academic Journals. As a member of the BMJ's Patient Advisory Panel I'm seeing how both the publishing process and peer review are altered when the ultimate stakeholder (the patient) is invited to guide research.
MACRA, accountable care and population health: Let patients help! The shift from fee for service to accountable care means there's plenty of reason to help patients be successful at home, beyond direct contact with providers and services. How to do it??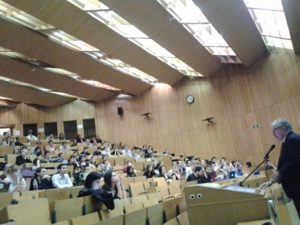 Academic and medical lectures
As our movement has progressed, the work has migrated beyond medical conferences into academia and provider institutions. I was the Mayo Clinic's 2015 Visiting Professor in Internal Medicine, addressed the 100th annual meeting of the National Board of Medical Examiners, and have delivered Grand Rounds, seminars and lectures as part of courses, as well as honorary lectures. References available on request.
My intention in all cases is to serve your curriculum and your learners.
Let's talk.
Visit the Contact page.