New York City – Friday, January 27.
Hosted by Edelman – the leading independent global PR firm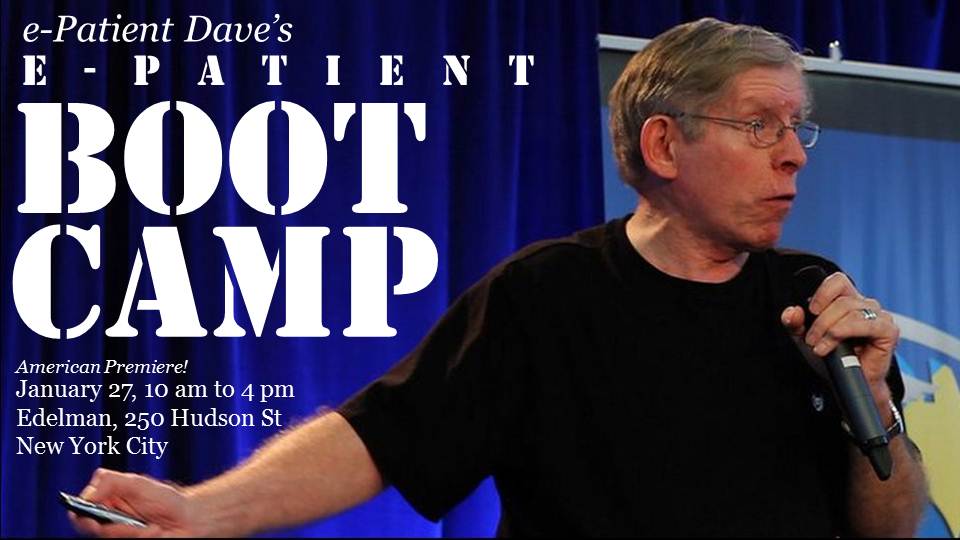 Patient engagement is reshaping healthcare. Learn how. Learn why. Learn what to do.
At last: the e-Patient Boot Camp comes home to America!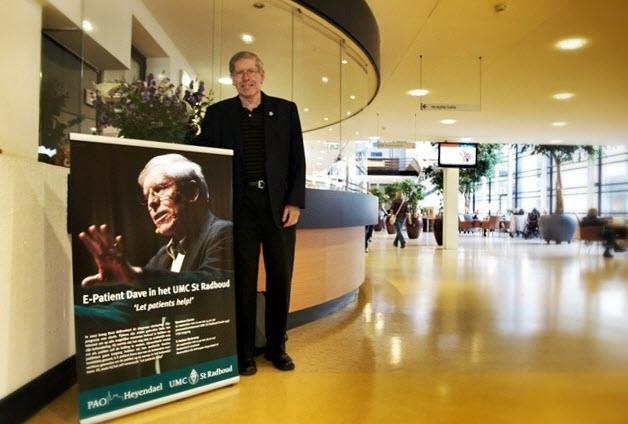 Last April, Holland was the site of my TEDx talk, which quickly rose to the top half of the most-viewed TED talks of all time. Volunteers have added subtitles in 25 languages – a clear indication of the universal appeal of its message: Let Patients Help heal healthcare.
Then in September the same sponsor – REshape Innovation Center at St. Radboud University Medical Center – hosted the global premiere of my first full day product: the e-Patient Boot Camp. Sixty patients, clinicians, academics and government people attended this in-depth, day-long edition of my keynote speeches, which have been earning an average rating of 4.8+ this fall. (See recent testimonials.)
Now, through the visionary leadership of Edelman's Digital Health practice, the boot camp comes home to America. On Friday, January 27, at Edelman's office in lower Manhattan, the first American e-Patient Boot Camp will take place, from 10 a.m. to 4 p.m.
Details of content, and Special Appearances, are still being nailed down, but we wanted to send out a pre-holiday Save The Date. For preliminary details see the boot camp page.
And if you haven't seen it yet, here's the TEDx talk that went viral around the world. Let Patients Help!
Note: I will not rap in the boot camp. That's for much pricier events.:–)