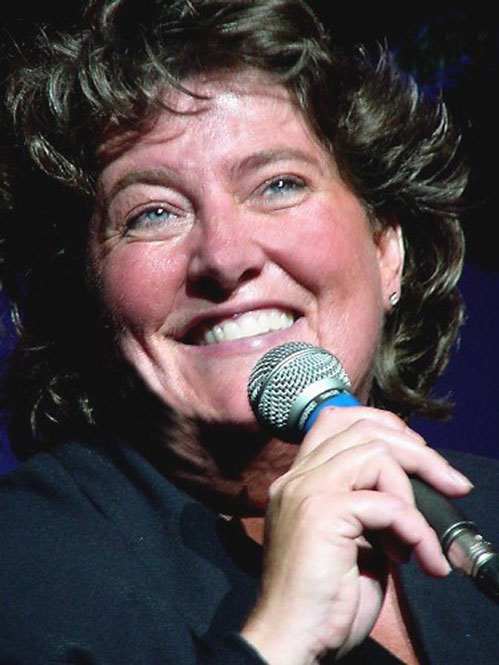 Boy, is this a lesson in how two people can experience the same soul.
Last night I posted about the unexpected death last Wednesday of my younger brother Steve, the first of six siblings to pass on. I reflected on the many ways this news was affecting me, even though I had never been close to him. I said I was writing in part to aid the process of dealing with death, especially an unexpected death.
Part of that process happens in family dialog as those left behind share their memories and perspectives. So one comment on yesterday's post struck a chord: "Listen carefully at the memorial as you will learn things about him you never knew." It was from online friend Marge Benham-Hutchins, who should know: she lost her husband to cancer last year.
Boy was she right – it started today. Our sister Suede, the jazz/pop/romance singer, was just 14 months older than Steve; they were close growing up, separated from the rest of us by several years on each side, and they stayed close forever. But I had no idea how close, how much she knew that I didn't.
Here's what she sent about her experience of him, in response to mine. I'm so grateful, yet saddened anew by our loss.
____________________
It quickly struck me that you, Dave, started out by saying you did not know him well…
He was 10 years old, in 5th grade, when you graduated from high school and moved on in your life. Those are very different worlds. It's not surprising that you didn't know him well… We did, however, all share those great weekends and memories on the houseboat on the St. Croix river – sailing, bonfires with guitars and multiple harmonies on James Taylor, Peter, Paul & Mary songs, and more.
I DID know him. I knew him well, I think… very well. I heard him, I saw him, I listened beyond the protective shields he felt he had to put in place to shelter a huge, tender heart long ago.
I loved him for exactly who he was and love him VERY much now and always… his joy for life, for the finer things in it like great classic cars, for their style and for the simple genius of how they work, his ironic and often twisted humor, his love for great, creative brilliant music of all genres. I just loved him for who he was and I know in my heart that he knew that.
He loved my sense of humor, my love of cars, my need to dig deep into things in contrast to his quietness in that regard. He got it all, he saw it all – even if into his 50's he didn't articulate it… not unlike that two year old, even tho we might not have recognized it, he never missed a thing. He was immensely sensitive in a world that wasn't very accepting of that in male beings. He may have kept it concealed but he never let it die and for that, I loved him.
I remember Steve for:
… his absolute love of driving his race car, seeing him do that, completely in his element, witnessing someone doing what lights them up more than anything else on the planet, all that, we shared…..
The hours and hours into the early morning hours in his shop talking about EVERYTHING together, laughing, him teaching me about cars, always patient with my pretty constant questions and being right next to him asking what he was doing now, how does THAT work, what does that do, etc.,…. for his brilliance, thrill and excitement in figuring out how things work and being able to fix them.
…he loved sci-fi writing, mind puzzles, word games, anything that challenged his brilliant brain.
… his trust in me and the honor and privilege of his confiding in me about the challenges in his life.
He grew up behind me by only one year – and was pretty constantly told he wasn't good enough by several of the teachers who knew us both – because I made a huge splash everywhere I showed up. But he was the genius, he was the brilliant one and he got shut down way too often. I wonder if he ever 'got' how brilliantly smart he was. I do not think so. He was intimidated by technology, computers – he thought he wasn't smart enough to learn them and would only end up feeling more inadequate and who needs that, he figured. The great irony there is that if I could have persuaded him to tip-toe into it, he would have been blown away by the possibilities.
… his extraordinary generosity. No matter what, when, where, he showed up for me and for anyone in his life who needed something, anything. No matter what. Not a moment of hesitation. He would be there. And he never asked anyone for anything, as far as I know.
… how hard he worked, how incredibly hard he worked all the time.
… his devotion to Sharon and her family for 28 years.
… the late night calls I would get from him after he'd been listening to my CDs thru his incredibly great headphones he just HAD to have because THAT'S the way to listen to music. He simply had to call to tell me how much he loved my music, what it meant to him – right then.
… his unquestioned, limitless loyalty even when his space was being tromped on. Still, he laughed, he played.
[Recently] he got completely lit up discovering a new song that he could not wait to call and share with me, to say I had to learn it because he could SO hear me singing it. And when I found the song while we were on the phone and then played it for him, he LIT up, THRILLED that I found it so quickly, that I liked it and said I would work on it — and then I surprised him by debuting it at the Rams Head show 5 weeks ago (thank God…. I will always have that even tho he is gone) and giving him HUGE praise for it, for being who he was. He got a standing ovation from my audience and they ALL had to meet him, pat him on the back, implore him to find MORE great songs like that for me…. He was so, so, so happy… And so was I.
I was connected to my Stevo. We have such a bond, such a special bond on so many levels. He was my little brother, so sensitive, so gifted, so talented, so much to give…..
When the high school band director had a stroke of genius and switched him from trumpet (another place he walked in my rather large shadow) to baritone horn he BLOSSOMED and quickly became the section leader, really discovered his own love of music and great talent, had his OWN well deserved spotlight and place in the world – even in 'just' the high school band (which was of HUGE importance where we went to school). Suddenly, as co-section leaders, we were finally equals. That was profound. And I was SO happy to see it.
He also played keyboard in several bands, doing classic rock & roll, his favorite music. And he was very good. He had a nearly encyclopedic knowledge of music, especially classic rock. He wanted a career in music at one point but was stopped by the thought of following my footsteps once again (as he shared only recently with me) and, instead followed his passion for cars.
So that's a partial list of the Steve I know…
His passing, especially so suddenly, leaves a huge hole in my life. I have lost a lot of people in my life, as you know. No other loss has ever felt like this one does. Yes, the simple fact that he's a sibling probably has a lot to do with it. It's primal. But we also grew up next to each other, quite literally for much of the time. For someone who has moved around a lot throughout life and had so, so many people move in and out of it, I grew up with Steve. He was a steady, a constant, someone I always presumed would be in my life. And he will be. It just looks profoundly different suddenly.
May he rest in peace and be honored for who he was while he was here.
__________
Dave here –
Wow.
As my post yesterday shows, I had no idea about much of this. I don't recall ever knowing that he played keyboard, that he had an encyclopedic knowledge of classic rock; heck, I didn't even know either of them had been a section leader, much less both of them. (The Severna Park marching band is a big deal, and Suede herself was a high school All American trumpet player.)
Another factor is that in addition to the eight years between us, I myself never lived in Severna Park: the family had moved.
Suede's post reminded me of Steve's eternal generosity, which I'd heard about through the years. I guess as a New Englander I'd never been in a position to ask, but I recall hearing it, decade after decade. I added it to yesterday's post
So, Marge, I guess you were right about learning things I never knew: all that's from day one of the family beginning to gather.
One more thing – when I first read what Suede sent me, I found myself in tears on the airplane today, with a sense that I too now have a big hole in my heart – because that's the brother I had and never realized.
And that stinks.