Please click this image, watch the two minute video, and donate what you can.  This is THE famous Regina Holliday, who has been called "the Rosa Parks of healthcare."  You'll see why.  A humble but immensely strong woman who has become the leader of a movement made almost literally with her bare hands.
This modest $10,000 fundraising project (very little for a film) is one week away from completion, and has less than $2,000 to go.  As I said on Facebook when it was $2500, let's find two $1,000 donors and dozens of $20 ones!
Click it and read. Get your name in the credits, if you've got the scratch!  (If you have one of these jackets, you must donate; even if you don't and you just love supporting a great new future, pitch in!  I did.)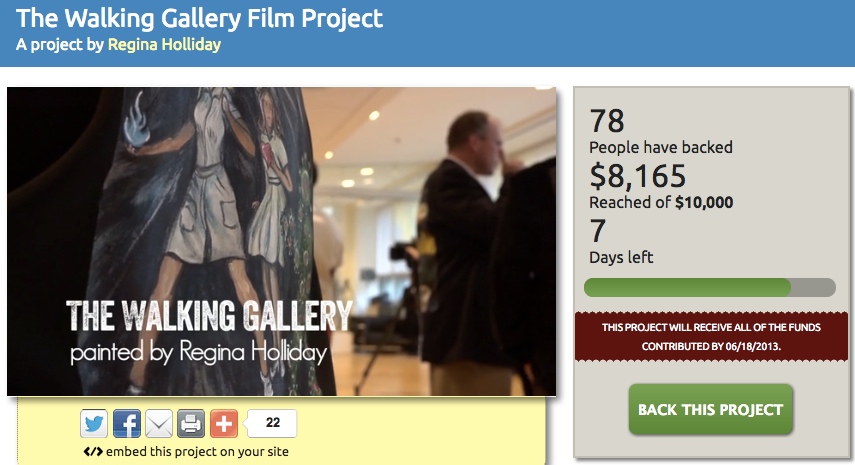 Incentives include a shirt, a copy of the DVD, and all the way on up to Regina coming to your company or club and doing a speech or even a lecture!
And she might even paint for you.