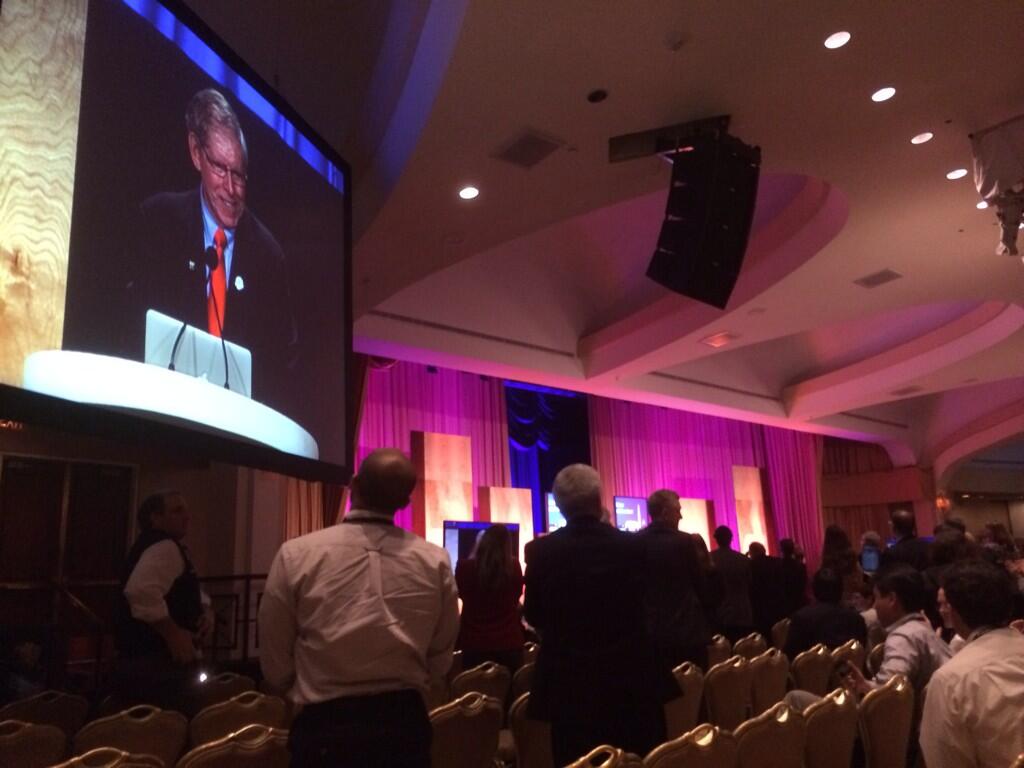 AMIA is the American Medical Informatics Association. I just gave the opening keynote at their annual conference. What a thrill.
"Informatics" has various definitions, but what it boils down to is that it's everything about the use of I.T. to support clinical activities. Or, as one senior figure told me at dinner last night, "Informatics is computer science that cares about what's in the data." (That's as opposed to computer science where all they do is move the data around, regardless of what's in it.)
AMIA has a special spot in my heart because my primary physician Dr. Danny Sands is one of the best known figures in it. Walking around with him there, it's obvious how many people love him.
And, well, these are my people: data geeks! My whole career has been involved one way or another with information technology, and that's what this association is about.
I had extreme anxiety about this talk, partly because I so wanted to do justice to the many fine people I know there who invited me, partly because it was a huge audience (2,000), but also because I only had one hour, and I had two hours of things to say. So many important things to think about – what to include and what not? And how to put it together in a sequence that builds to a fitting conclusion?
Well, it worked out. A standing ovation (see photo). What an honor, what a thrill.
I'm truly humbled, thrilled and happy to be able to connect this well with an audience that I so admire. Thank you especially to AMIA board member Bonnie Westra, of the U of Minnesota School of Nursing, and John Holmes of the U of Pennsylvania Perelman School of Medicine [see comment below], for initiating this invitation. I was invited to last year's event but was already booked – so we signed this deal in July 2012.  Couldn't have worked out better.
A taste of how fun it was is in the Twitter feed below.