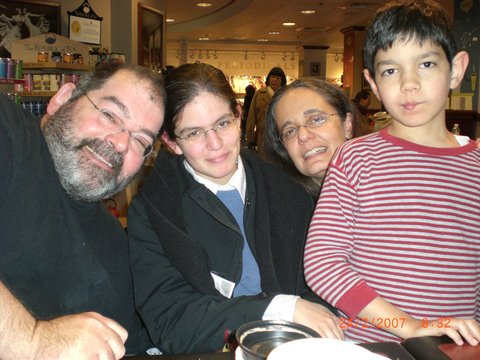 I have such conflicted feelings about this. Another brother's death, as the circle of life continues. It. Just. Feels. Wrong.
Having survived my own near-death seven years ago, I celebrate being alive whenever I can. So it hit me like bricks last May when my younger brother Steve died, and again in December when my best friend Dorron died. These were the first unexpected deaths I've ever experienced close to me.
And they were both eight years younger than me. Incomprehensible. It just doesn't make sense, a life ending with eight years less experience??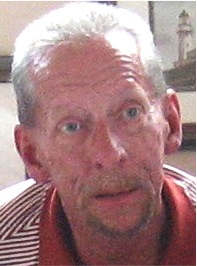 And then two days ago I learned that another brother, Ken, age 62, has died unexpectedly. So now our six siblings are down to four.
I just freakin' don't know how to process this. I don't like it, I'm not rational, of course it's not rational, it grabs the brain at a far more primitive level than logic can ever address.  I'm rereading my post about Steve's death, and boy is it on target. Death has been around a lot longer than human thought has, and it's apparent to me that we as social creatures are constituted to not like it, and get upset when one of our tribe disappears.
Ken, like Steve, smoked and drank. Nothing like having some public health statistics step up and kick you in the face.
And then … then we have my magnificent granddaughter Zoe, who yesterday shared my birthday brunch with me (and her mom).
What bright eyes, what a happy start of this new life – even while teething on a teaspoon. It feels like a great honor and the greatest joy to be part of this new person's beginning. Who will you be when you're thirty, ZoZo??
And boy does that cause incongruous resonance with the end of a life. I've known Ken … well, since he was born. Hell, he was my roommate growing up. And now he's gone.
It just doesn't make sense. But, I see it – the circle of life.
____________
Someone asked why I'm writing this. I'm writing it partly because I want to – it's my frickin blog – there's a bit of anger for you. I write it partly because this is how I process feelings – verbally.
And I write it partly because each of these deaths has made me freshly aware of what healthcare providers face all the time: sometimes a patient dies.
And sometimes you see a patient who you know risks dying sooner because of factors you can see. And sometimes you save someone, or you really improve their life. Which is the miracle you went to school for.
It's skilled work, brilliant when done right, and it takes a big heart, unless the heart gets beaten out of you by a system that's lost its heart. In any case, the work matters.
Oh, and here comes another wave of I Don't Like It That My Brother Died, and the on-and-off tears that brings.
Here's to all who preserve life. Patients, step up: do what you can. Get help when you need it, and don't stop getting help. And providers, please – when a patient wants to be engaged, Let Patients Help.