I'm speaking this morning at the Military Health System conference in Washington. It's a high-speed panel, with 12 minutes per speaker, so I'm posting here the links to the sites and resources I'll talk about. (This saves people from scribbling URLs or the frustration of not remembering later … just like getting information in the doctor's office, eh? Sometimes the Web is useful!)
At bottom is "Let Patients Help" – my 16 minute TEDx talk from Maastricht, in the Netherlands, covering e-patient founder "Doc Tom" Ferguson on self-care, three e-patient stories, and "the e-Patient Rap." But first, here are the links:
Society for Participatory Medicine, its journal, and its blog e-patients.net
ACOR community – great example of a patient community
Medical Self-Care (1985 article about Ferguson)
Open Notes project by the RWJ Foundation
e-Patients White Paper – check the Seven Preliminary Conclusions – in  Chapter 2
Visible Body – to understand anatomy
Additional resources I may mention during Q&A:
Peer-to-Peer Healthcare Pew Internet – independent research on what citizens are doing to connect with each other
Hugo Campos and his ICD – Give me my data speech at TEDx Cambridge
Ferguson Report – e-Patients as Medical Researchers
Medication help GlowCaps
Physician social networks:
Inspire patient communities (not limited to cancer)
Deloitte Shift Index 2011 web page, PDF (5MB). Participatory Medicine is on page 84 (pg 88 of the PDF).
CaringBridge – a site I used to ease the communication burden during my crisis. (Create your own support "blog" without being a blogger.)
"Doc Tom's" slides about how the Web would turn healthcare on its head through access to information and access to peer patient families. They're ugly because they were published in January 1995 – less than a year after the Mozilla browser was introduced. That's visionary. (click to enlarge)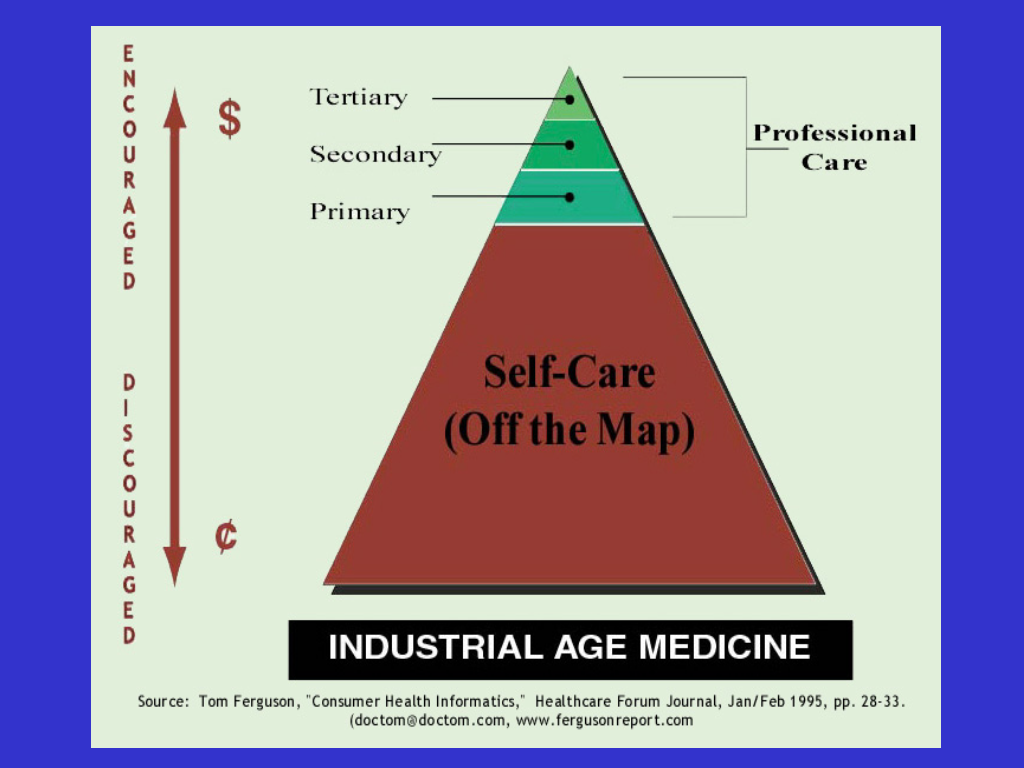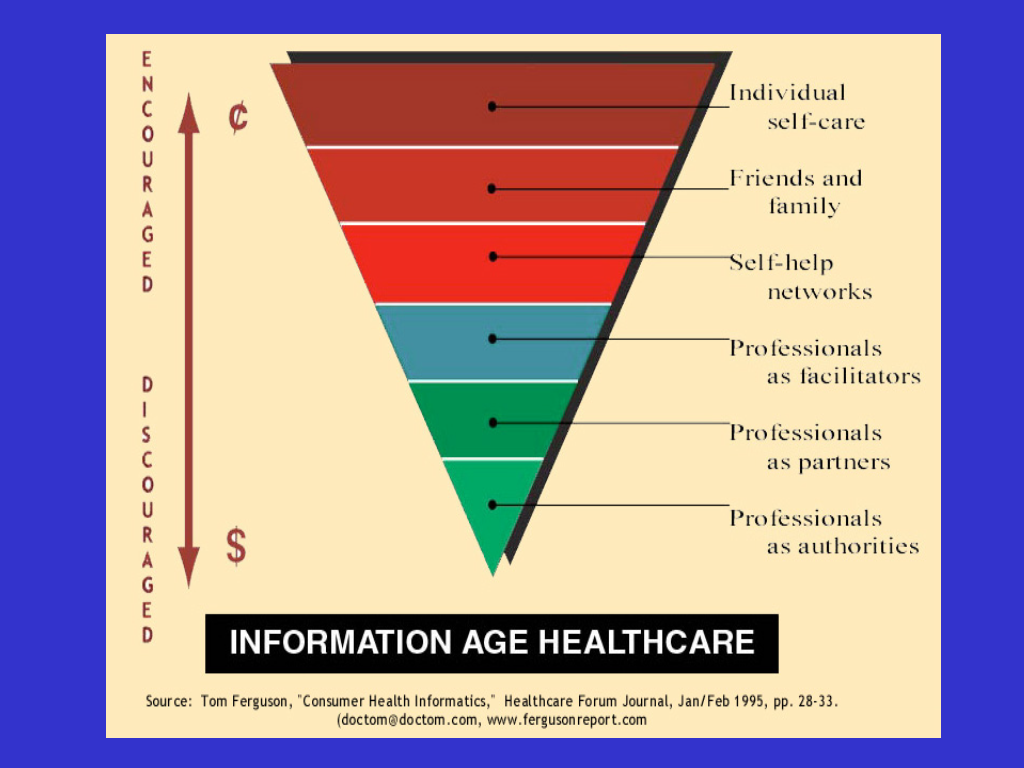 Finally, here's my TEDx talk, making the case for empowering patients with information and encouraging their engagement. As I said on stage today, note that volunteers have added subtitles in 25 languages. I encourage providers everywhere to work at kindling this apparently universal drive. Let patients help heal healthcare – they are the ultimate stakeholder.