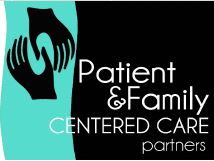 I know this is last-minute.  I've been busy and disorganized, and thrown for a loop (frankly) since the death in my family earlier this month.
Don't miss this. It's Monday. Act now! (How often do I say that??)
If you're a health geek, or a patient centered care geek, or anything of the sort, and you're in southern California, don't miss this. Tell your boss right now that you should go – it may be the best conference deal of the entire year (and I see a lot):
Monday, June 3, Long Beach, CA, 8:30-5:00
(Details are at the form link below.)
$150 for one person in the health professions
$99 each for three or more (bring colleagues – 3 for the price of 2!)
$65 for patients and family members!
The event: Patient & Family Centered Care Partners @PFCCPartners – fourth annual conference. Speakers:
Opening keynote (8:40 a.m.): Bob Wachter @Bob_Wachter, whom I recently heard speak at the Michigan Hospital Association (right). He's chair of the American Board of Internal Medicine (I've worked with some of their people – really terrific), and Wikipedia says he's "a prominent academic physician on the faculty of UCSF … regarded as the academic leader of the hospitalist movement, the most rapidly growing field in modern medical history." He is a true leader and a great speaker.
Closing keynote (4 pm): Me
Also presenting will be Martie Hatlie, a terrific moderator I worked with at a PCORI meeting earlier this year. Tons of experience in patient and family centered thinking.
All this for $150 or less, with extra-special pricing for patients and family!
Let them know you'll be coming: fill out this info form (site includes full event details). Walk-ins will be welcome but it helps a LOT if they know you're coming!
See you there – two global keynote speakers, bookending a great day for a great price, hosted by a great organization!
(And who knows, maybe a beverage afterward… I hear Long Beach is lovely in the evening, and I'm staying over. :-)