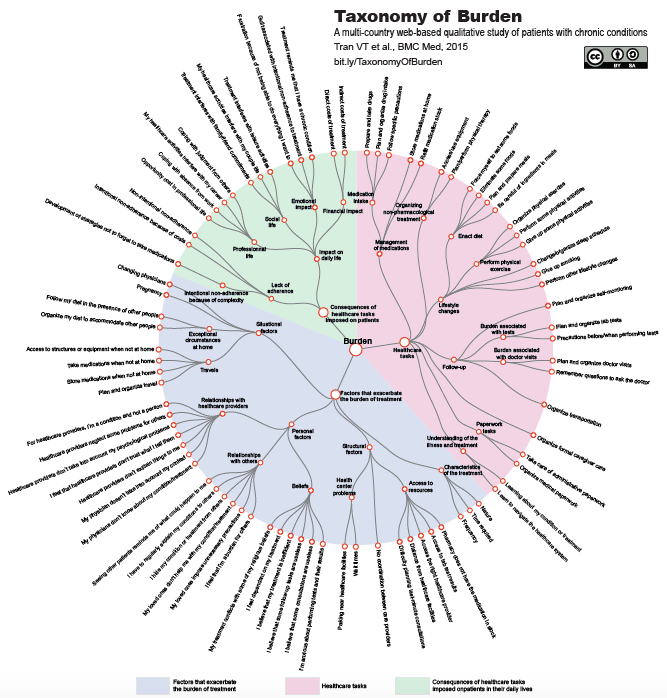 Four weeks ago I posted about this excellent graphic that was published in 2015. Response on social media was nearly at a wildfire level, almost entirely from patients.
I pointed this out in the patient panel discussion group at the BMJ (formerly British Medical Journal), of which I'm a member, and proposed that it become a post on their blog. They accepted the idea, and today it got posted.
A large part of our work in participatory medicine is to build compassion and partnership between patients and clinicians, so I'm thrilled that they accepted a different angle on this post: Can a compelling graphic lead to better care plans? Here's hoping, because when we better understand each other's challenges, things can only improve.