Patient engagement is reshaping healthcare. Learn how. Learn why. Learn what to do.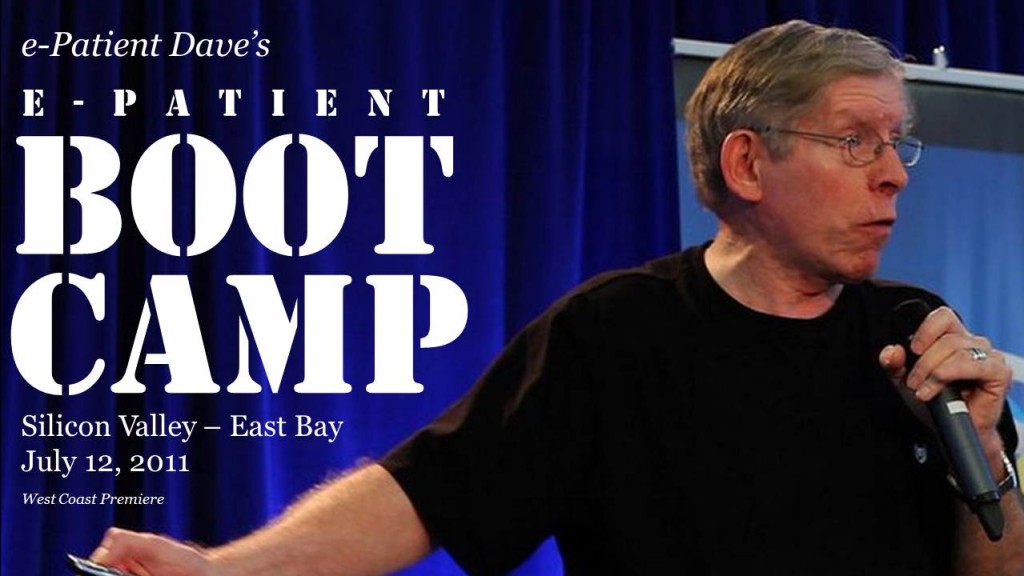 I'm thrilled to announce the Next Big Thing (for me anyway!): a full day workshop for doctors, patients, businesses, investors, governments – about the e–patient movement. I'll deliver it anywhere there's an audience.
Born of the constant encouragement people have given, it will be launched next month in Silicon Valley. Visit epatientdave.com/bootcamp for the full story.