You can't make this stuff up. Here I am, a cancer patient from Nashua, New Hampshire who goes around raving enthusiastically about engaging patients in better care, and out of nowhere, tomorrow in a session I'm running, Tom Peters has something to say, and asked to comment. So though he wasn't planned as a speaker, he'll be in my session.
Thud.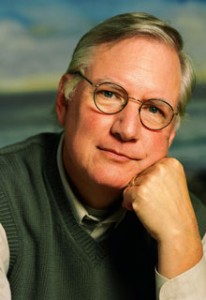 (That's the banner from the top of his site, TomPeters.com.) He's the co-author of the absolute classic business book In Search of Excellence, and sixteen books since then. Here's his Wikipedia page, that book's Wikipedia page, his Twitter @tom_peters, his other books.
So, what is mister Management Guru doing, asking to comment at a medical conference? In the interest of time, I'll interview myself.
What's this event?
This is at the Eleventh Annual Quality Colloquium, at Harvard, today through Wednesday. It's a top-tier conference on improving quality and safety in medicine.
What do you mean by that?
[Read more…]