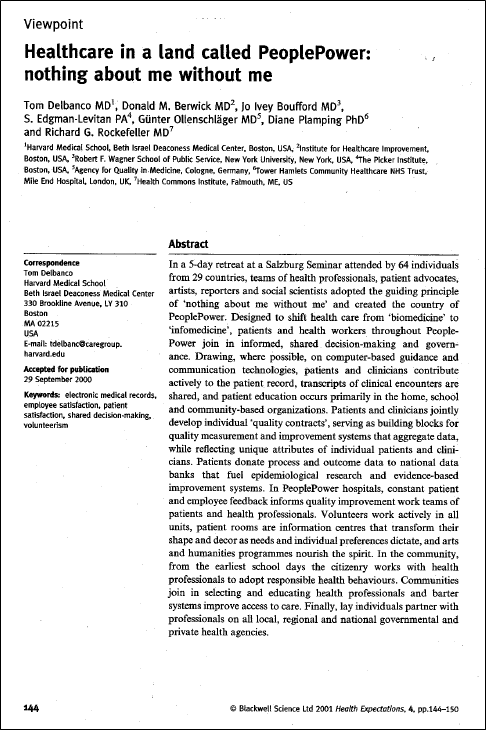 The first in a series about past papers that I think are important as we create the future of healthcare.
I'm preparing to participate next month in a seminar on shared decision making (SDM). SDM is the general issue of patients sharing actively in decisions about their care, as opposed to physicians and hospitals making the decision without asking.
The seminar's full title is "The Greatest Untapped Resource in Healthcare? Informing and Involving Patients in Decisions about Their Medical Care." The first phrase alludes to an expression made famous by Charlie Safran MD, of Beth Israel Deaconess, when he testified in 2004 to the House Ways & Means Committee's subcommittee on health: "the most under-utilized resource in our information systems – the patient." I recently learned it was first said years earlier by his colleague Warner Slack MD. Both of them were early mentors to Dr. Danny Sands, my primary physician.
Bluntly, these guys have been working for decades on empowering and enabling patients to be engaged in their care, and it's a thrill to be connecting with them and moving the ball forward. I've met with all of them this year, and they shared copies of some of their writings. This is the first: "Healthcare in a Land Called PeoplePower: nothing about me without me."
[Read more…]