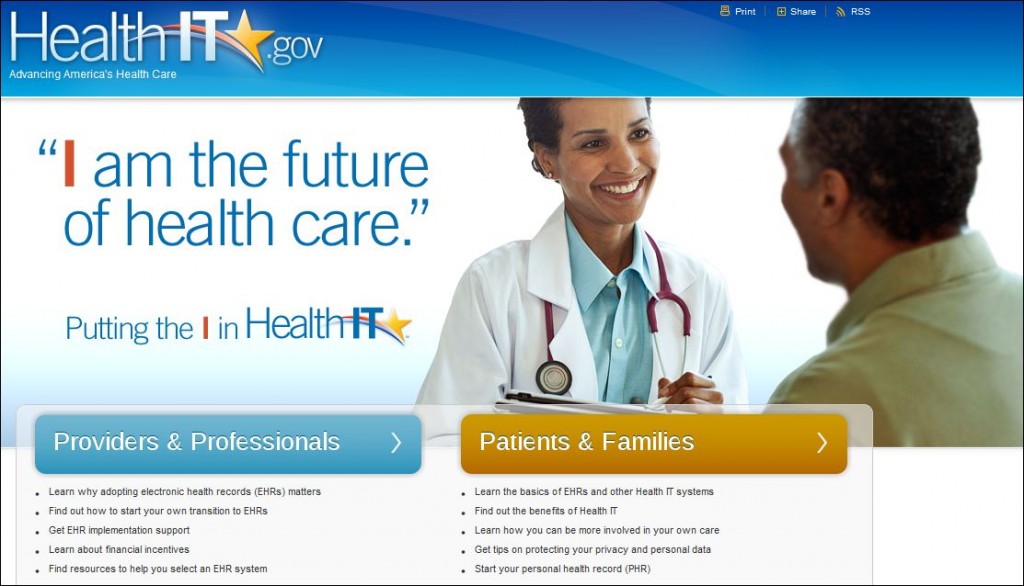 Updating again on August 11 at the Los Angeles meeting.
Updated 7/22 – added several resources and these bullets on connecting. What was I thinking, not mentioning this?? Get social:
_________
This week I attended the second in a series of four regional meetings being conducted by ONC*, reaching out to the Federally funded organizations that are making health IT a reality throughout the country. I was the Wednesday lunchtime keynote speaker. (What a time slot – there's nothing like a "How I almost died" story at meal time! But the message came across, deeply. Great people, very dedicated!)
Here are links to resources I mentioned in my speech, and a few more:
Society for Participatory Medicine, which I co-chair
ACOR (home of my kidney cancer patient community) is in my list of patient communities – we need to expand this and make it more searchable! (See comment discussion below)
A post that includes Dr. Danny Sands' guidelines for doctor-patient email (JAMIA, 1997)
HealthIT.gov, the great new website (see picture above)
CaringBridge, the free site I used to reduce my phone burden and grow a support community. (Others in this ilk: CareFlash, CarePages)
Regina Holliday's extraordinary story+painting blog
OpenNotes, the project sponsored by the Robert Wood Johnson Foundation's Pioneer Portfolio:

The project's page MyOpenNotes.org
Several posts about it on e-patients.net, including my own experience as one of the participants. (I had a benefit from it after my very first office visit!)

e-Patient White Paper, "e-Patients: How They Can Help Us Heal Healthcare" PDF and online wiki version
Atul Gawande's 2010 commencement address at Stanford (in the New Yorker), including the story of car accident victim Duane Smith.
My post about Abington Memorial's Shared Care Plan (a simple report they wrote in their EMR. They're happy to discuss it with you!)
Jerome Groopman MD's excellent book How Doctors Think (You really should read this. It's engaging, full of true stories well told, and so informative. And it ends with Groopman's epilog of questions he says patients should ask their docs, to help them with their diagnostic thinking.)
The full story of Diane Engelman and her daughter Hilary, whose access to Hilary's chart enabled her to receive the correct surgery. (This story also happens to illustrate a point I touched on at the start: the urge to care for our children may be a powerful leverage point for social change.)
Not mentioned in my talk:
Putting the Eye in Health IT?
Painter/blogger Regina Holliday was the patient speaker at this meeting last week in Philadelphia, and she had a profound realization about the gorgeous pictures on that site: none of the patients' eyes are visible. What's up with that?
I'm sure it wasn't intentional, but the more I think about it, the more I think this is important: too often as we think about healthcare, we don't get human about the pain (and joy) of poor (and great) healthcare. Her phenomenal slides are here.
____
btw, I'm composing this page while at the breakout session in Atlanta on Consumer Engagement. Speakers:
Lindsey Clark spoke about what they're doing with consumer outreach, making the care for IT. Example: a patient who's seeing nine different doctors – how else can we possibly keep the record coordinated without it being online??
Anjum Khurshid, PhD, MBBS (MD). Project Director/PI, Crescent City Beacon Community (New Orleans) described a great new program Louisiana is launching this fall for diabetes control using texting, based on the very successful text4baby program.
Carolyn Turner from Florida related how, after "the hurricane years," Florida has been looking at personal health data in disaster preparedness. She noted that Aetna provides a PHR for their patients/customers, and has been reminding them to download their data when there's a big storm warning. (Excellent! "Be sure you have fresh water, be prepared to leave home, update your PHR…" Great!)
Alan Wills of Georgia Tech shared his work with the Georgia Cancer Coalition, which was Georgia's use of the penalty funds the tobacco industry had to pay for selling products that it knew were poison.

He particularly talked about Rome, Georgia, which has been a real leader in cancer control since 2000 (long before the federal penalty funds). I'll be quite interested in what happens with this group!
____
Minneapolis update, August 4:
Here's another post with links to things we discussed in the consumer engagement panel.
____
Los Angeles update, August 11:
e-Patient Stories from e-patients.net; more here
Here's the survey Oregon presented on urban, rural, and other demographic splits for consumer attitudes about health IT:
* ONC is the Office of the National Coordinator for Health IT – the people in Health & Human Services who are making this a reality.