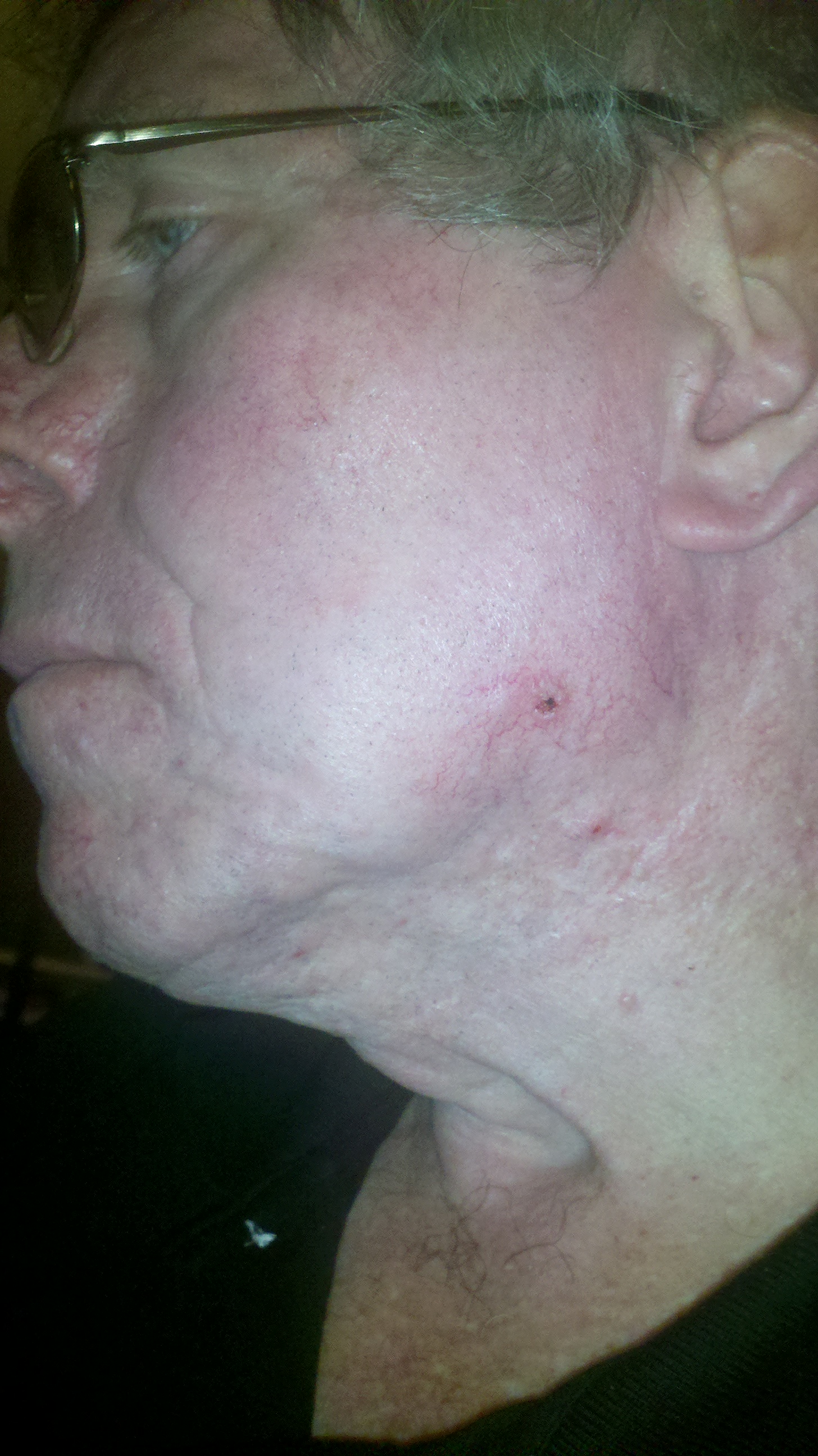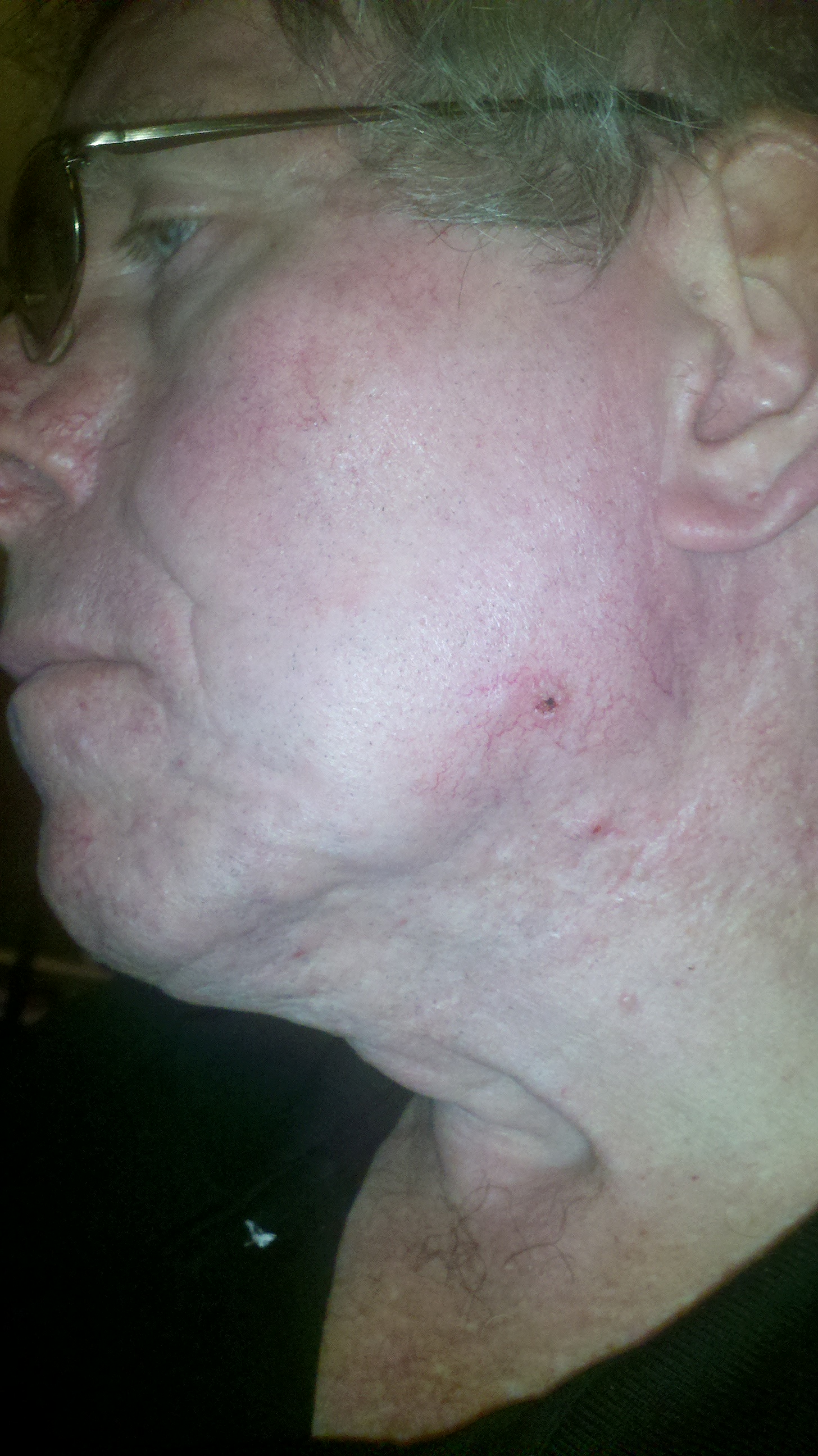 Update Feb. 11: I've decided to publish what I want to find in a provider: see this post.
Be sure too to read the substantial information contributed below in comments, some by e-patients and some by participatory providers. This process is interesting to observe!
An odd consequence of speaking at medical conferences is that sometimes my face is displayed, real big, on monitors at the front of a room. That happened in November at the Aligning Forces for Quality (AF4Q) annual meeting in Washington.
At the end, Lisa Letourneau MD, MPH of Maine Quality Counts raced up, pointed to my jaw, and said "You should have that checked.  I think it's a basal cell." (That's the least serious type of skin cancer – see Wikipedia: "Basal-cell carcinoma (BCC) is the most common type of skin cancer. It rarely metastasizes or kills.") A few days later I took the picture at left, and started watching.
I had a basal cell removed from my nose 30+ years ago. (More on this in a moment.)
To me it was just a shaving cut… but, I realized, it wouldn't heal. For the next two months I was a slug (a not-engaged patient!), but I did take pictures, and son of a gun it did not get better, even when I thought it was finally going away.
When I had my annual physical recently, I asked my doctor, and he looked and said, "Get a biopsy."  I did, this week, and today they called. Yup, it's a basal cell. Thanks, Dr. L!
Remember how you've always heard that a warning sign is "a sore that won't heal"? I guess they mean it. I kept kidding myself, thinking I was continuing to re-injure it shaving. (Not bright, I know.) Then, just before the physical, I ran across a summer photo, and there it was. So I guess it was there longer than I realized.
I'm going to blog this experience, as I try to practice what I preach: get engaged, learn what I can, explore my treatment options, connect with other patients.