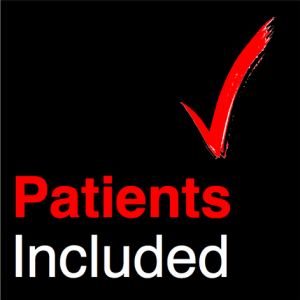 I'm sensing a number of things coming together, creating a new view of what's possible and what's changing in healthcare. I want to take a moment to present some background, then share the mind-pop that hit me yesterday while writing something. It clarified my shifting view of the role of the patient in medical research – no small subject!
Background: different views of the role of the patient
As regular readers know, patient engagement got a big boost in April 2011, when I was invited to speak at TEDx Maastricht in Holland. My talk there continues to be in the top half of most viewed TED Talks of all time – an enormous boost to any cause.
Well, it's no accident that it happened there. Organized by my now-friend @LucienEngelen, it was the first in a series of conferences he now calls "the Future of Health," and for him it's all about the patients – so much so that it was the first conference I know of where the first speaker announced (a year in advance) was a patient.
That's an unconventional way to announce a new conference in medicine – and that was two years ago. He's so patient-centered that a year later he announced he'd no longer attend or even accept speaking invitations to conferences that don't actively support patient participation. He announced the Patients Included badge  you see above. In his TEDxMaastricht talk this year he mentioned his parents' deaths from cancer and his thoughts about his own odds. Describing the badge, he cites leaders like Gunther Eysenbach, Denise Silber and Larry Chu whose events do include patients.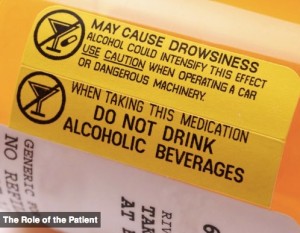 His university's med school mission is "The patient as partner." This touches, massively, on the TEDMED 2013 Great Challenge, Role of the Patient. TEDMED has tended to think of it in terms of whether patients follow orders: the signature graphic for this challenge (right) is a blow-up of warning labels on a pill bottle! Really, TEDMED?? This signifies the role of the patient?
And in the crowdsourced discussion, question 2 was "Is there a conflict between empowering patients and honoring the expertise and authority of medical professionals?" I have bigger possibilities in mind than whether patients heed warnings and honor authority.:-)
Taking it to the world of research