You can't possibly achieve to your potential if you lack relevant information. In the US you're legally entitled to all your health data.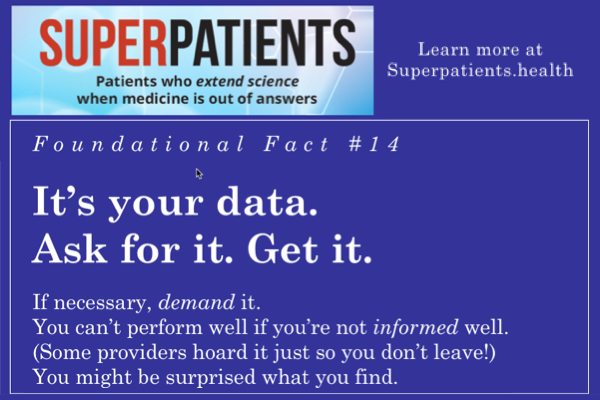 Final entry in the series of fourteen foundation truths about Superpatients.
Good health systems will gladly give you whatever information you need to help understand your case. If that's the case for you, great!
Watch 30 seconds of this – the link starts at 8:47 into the talk. Email subscribers, if you can't see it, click here.
[Read more…]