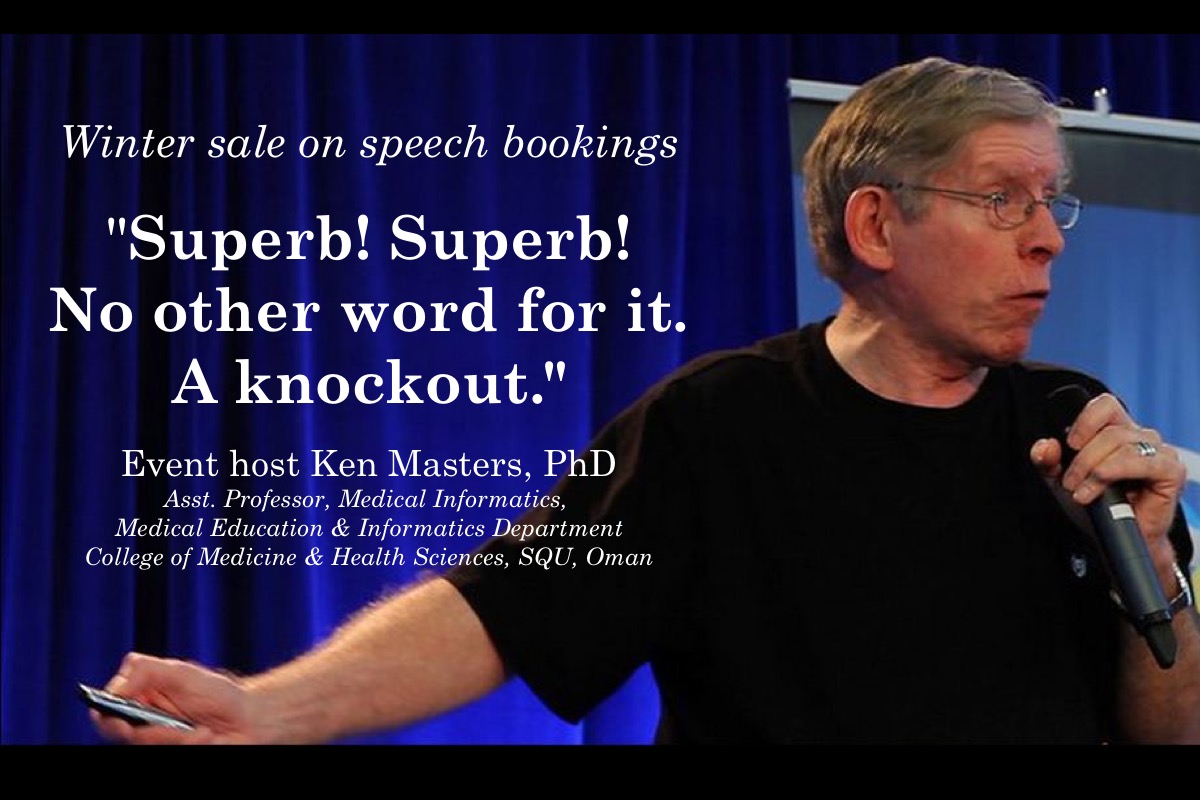 A quick update on two aspects of my speaking business:
As the post title suggests, the "consultative speaking" approach I use continues to bring great results. (Yes, that's what the client said.)
I'm offering a winter sale because I have more capacity in my calendar than usual in the coming months: half off my usual speaking fee for any bookings with contract signed by March 31. Bring it on! Use the contact page.
Recent speeches have been to audiences of software developers in Amsterdam, innovators (Exponential Medicine, San Diego), and a medication security company customer event then their internal company meeting (TraceLink, Chicago and Boston), and though the audiences were very different, each got very strong response, because every speech is carefully tailored to the sponsor's needs.
My topics have expanded beyond the traditional "Dave's cancer story" and "about e-patients." In addition to custom requests, topics now include
[Read more…]