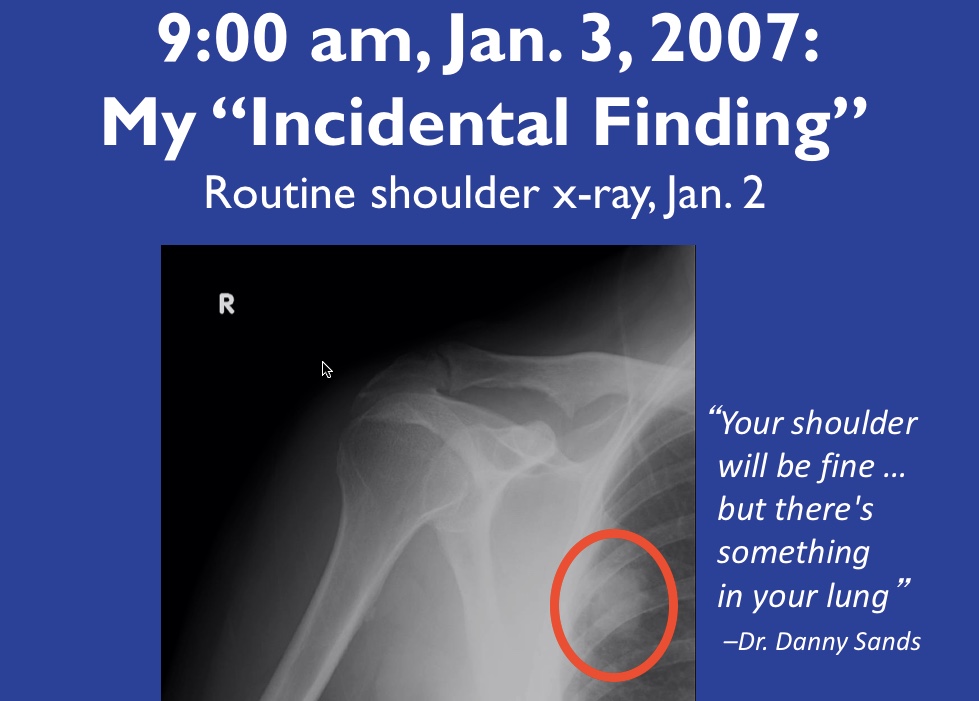 Some moments stick in your memory in vivid, multi-sensory recall. This blog post is dated ten years after such a moment.
Today I can still see the clock digits on my Sony desk phone when it rang at precisely 9:00 a.m. It was my primary care physician, Dr. Danny Sands. I'd had my annual physical on 12/29, and as a follow-up for a stiff shoulder, on January 2 I'd had an x-ray from one of the Boston Red Sox team physicians.
Patients around the world have told me they can relate to what happened when I answered the phone: what Dr. Sands said changed my life in an instant.
Dave, your shoulder's going to be fine – it's just a rotator cuff problem. But there's something in your lung, and we need to find out what it is.